The urge for sex is consuming the youth of today. Information reaching us is that a young boy from Nkoransa in Ghana has slept with a sheep. A group of night patrol teams in the area were going around at night when they heard the sheep crying out very loud. When they approached, they saw this young boy having sexual intercourse with the sheep.
The boy. was giving some severe beatings after which he promised not to do that again.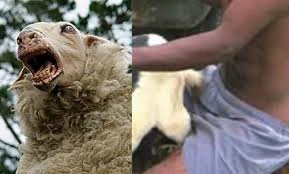 The fact that some people have a sexual interest in animals is an interesting phenomenon from various perspectives including the scientific, medical, or cultural influences. Zoophilia is a paraphilia defined as an intense interest in having sexual contact with animals and is a rarely investigated psychiatric condition in the forensic literature.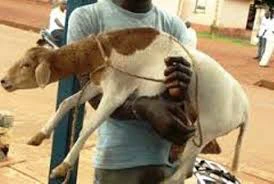 From the legal point of view, zoophilia is definable as an act of abuse of animals, punishable by either imprisonment, financial restitution, or both (depending on the legal jurisdiction of a given country where bestiality is prosecuted). In most cases of proven bestiality, zoophiles are enrolled on institutional treatment.
Source :  Osheanews