The Minority Leader in the 8th Parliament of the Fourth Republic of Ghana and the incumbent Member of Parliament for Tamale South, Hon. Haruna Idrissu lamented on the poor performance of President Nana Addo Dankwa Akufo-Addo and Dr Mahamadu Bawumia's NPP led government, saying that it will make governance difficult for Former President John Dramani Mahama when he comes back to the office in 2025.
Speaking to Evans Mensah on PM Express on the Joy News Channel on Tuesday evening, the Minority Leader in Parliament said that the Ghanaian economy has increasingly and immeasurably worsened since President Nana Akufo-Addo and the NPP assumed office in 2017. He said that the general cost of living has risen beyond imagination and the average Ghanaian can't just afford to cope with it any longer.
He made these statements during a one on one discussion on the proposed 'Agyenkwa Budget' and Economic Policy for the year 2022 presented to Parliament by the Finance Minister, Ken Ofori-Atta. His arguments were, however, centred on the introduction of more taxes as a way to widen the tax net and increase government revenue for financing key development projects in the economy.
"As the Minority in Parliament, we will not accept any more taxes into the already crippled economy. Notwithstanding the introduction of the so-called Electronic Transactions Levy (E-Levy). Ghanaians are really suffering. Prices of goods and services are increasing every day. So why is this government being insensitive to the plight of the good people of Ghana?" he told Evans Mensah.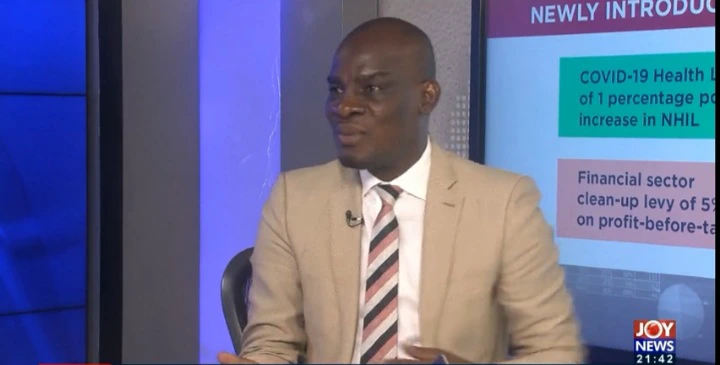 All these things don't add up. To be frank, Evans, when His Excellency the former President, John Dramani Mahama wins the elections in 2024, it's going to be a tough one because he has served the huge debts accumulated and still being accumulated by this government. They said they won't borrow even a pesewa but they would just put up toll booths to raise money to do everything, however they increased Ghana's total debt from 120 to over 341 billion cedis within 5 years," he added.
Evans Mensah asked him about the 2022 Budget Statement and Economic Policy. He said that the part about YouStart is something already started by the previous government and it's a good initiative to ensure that unemployed youth of the country gets jobs to do. He also supports the arts that seek to instil an entrepreneurial spirit in graduates.