The recent rate at which armed robbers have been seen killing and stealing money and goods of people in broad daylight has led to many acquiring guns for themselves so they can shot and defend themselves when the need arises.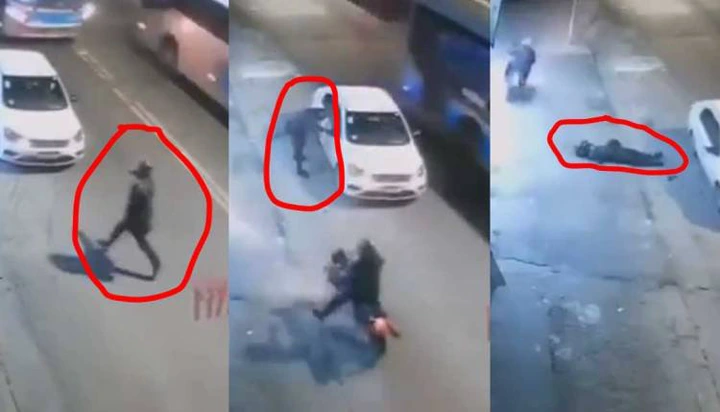 A video that is fast going viral shows a moment when two armed robbers who were sitting on a motorbike that crossed a car to steal from the owner had the driver shooting the robber in the head immediately he got close to the car.
A CCTV camera which was installed on the road saw the thief been shot just moments after he got down from the motor he was sitting on just so he can take the valuables of the man who was driving his car back home from work.
Watch the video below;
The moment armed robber was shot in the head after accosting a motorist, not knowing he was armed pic.twitter.com/8JBJmoqhf4

— GhCelebs.com™ (@ghcelebsdotcom) October 13, 2021