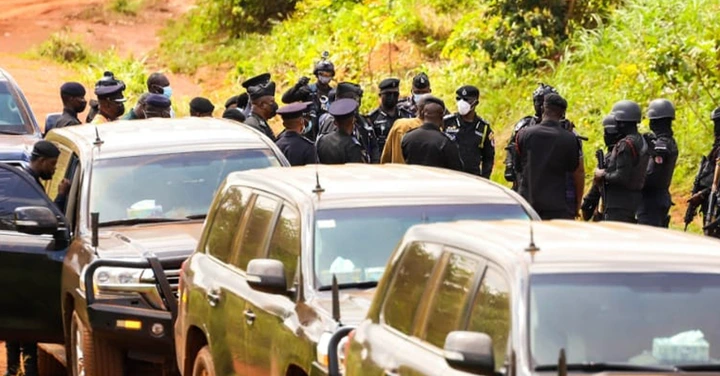 There are some highways in Ghana known for rampant armed robbery cases. Traders in particular are mostly scared to ply such roads since armed robbers have made it a business to strike at any time they want. The police have through visibility reduced the number of armed robbery cases on some of these highways recently but the armed robbers are not giving up on a few. One of the roads on which armed robbers continue to worry people is the Walewale Bolgantanga highway. It has become the operational zone of armed robbers.
A simple web search shows how armed robbers have over the years blocked and attacked innocent passengers on the Walewale Bolgantanga road. The highway has gained notoriety for serious armed robbery cases where some persons have died over the years. Many traders have been robbed at gun points. Some people are scared of plying the road due to the activities of armed robbers.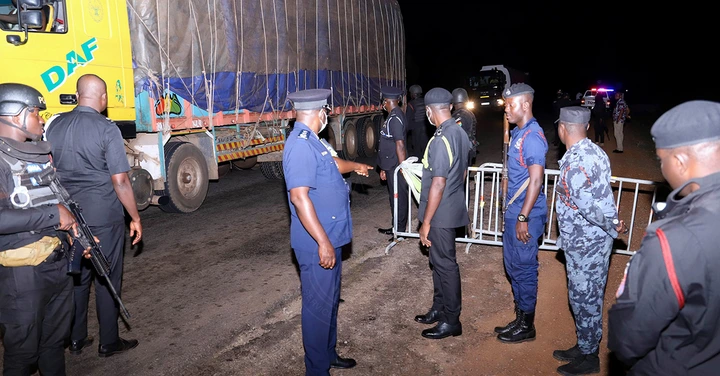 Just recently, five police officers were involved in a serious accident on that road in an attempt to foil an armed robbery attack. Two of the officers died on the spot. The police have increased visibility on the road under the command of the Inspector-General of Police and at least five armed officers are seen at each of the barriers mounted on the road. The IGP George Akuffo Dampare has taken the pain to visit the officers who are risking their lives to protect others.
His presence was enough encouragement for the officers on night duties to give out their all, in the line of duty. They have as well been encouraged to be professional in their line of duty. IGP George Akuffo Dampare participated in the night operation searching vehicles and looking out for criminals.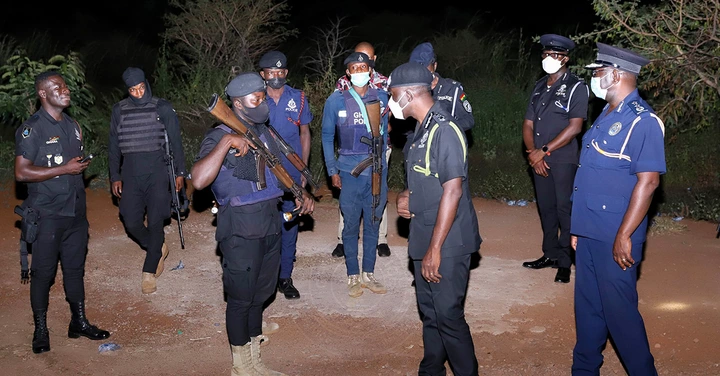 This is a step that is enough to scare the armed robbers from further launching their attacks on the road. They will be scared to approach because the police have taken over the road due to the strategies of IGP George Akuffo Dampare. Once they try to operate again, the armed officers are available to ensure their arrest or battle it out with them. The IGP must extend the operation to other regions where highway robberies are rampant. Residents in Tarkwa for instance will need such intervention to curb the continued armed robbery cases being recorded lately.
Story by Nana Bea