Blind_Justice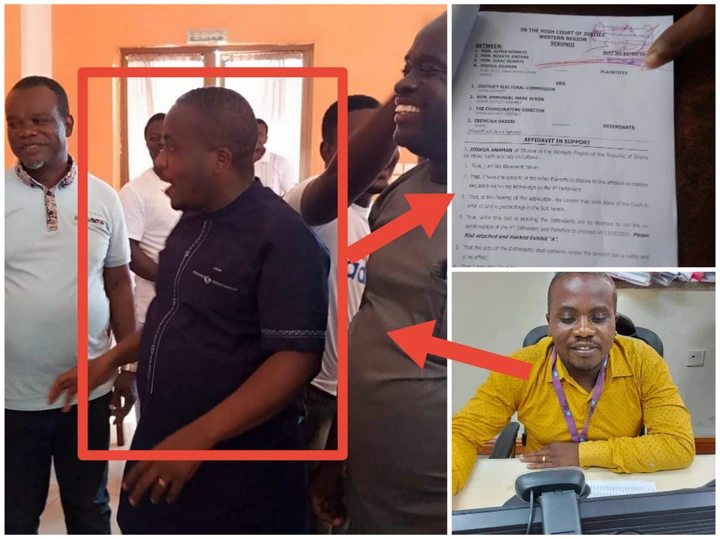 Four members of the Shama District Assembly in the Western Region have filed a suit to bar an attempt to reconfirm the District Chief Executive (DCE) nominee, Ebenezer Dadzie after his first outright rejection. The assembly members claim that the move to reconfirm the DCE nominee is in breach of the Standing Orders of assembly for the approval of the President's nominee.
The four assembly members; Alpha Wonkye, Boakye Andade, Isaac Boakye, and Joshua Anaman, filed the suit at the Sekondi High Court on Tuesday 12 October 2021, after receiving an invitation for the reconfirmation of Mr Dadzie which is scheduled for today (13 October 2021)
They are therefore seeking a restraining order on the DCE nominee, the Electoral Commission, The Presiding Member Emmanuel Mark Ackon, and the District Coordinating Director from proceeding with the election to reconfirm the DCE.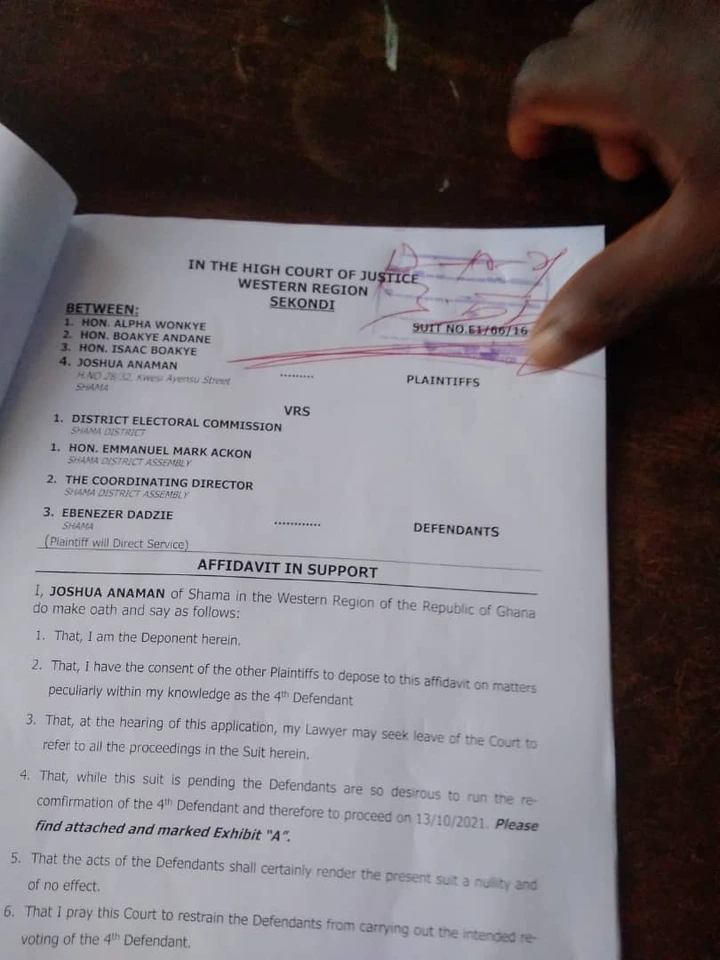 The embattled DCE nominee, Mr Ebenezer Dadzie on his first confirmation exercise was hit by a total of twelve (12) Yes votes as against eleven (11) No votes with two (2) rejected ballots, an outcome which was interpreted to mean a rejection of his candidature as stipulated in Standing Orders 15 (3). By a simple rule of he not being able to amass at least 50 per cent of the votes of members present, meant he is automatically rejected.
Unless re-nominated by the President, Mr Dadzie cannot hold himself for a second attempt to confirm his nomination. It is on this background, and without any notification of his re-nomination by the President that the Assembly Members had advanced this legal action.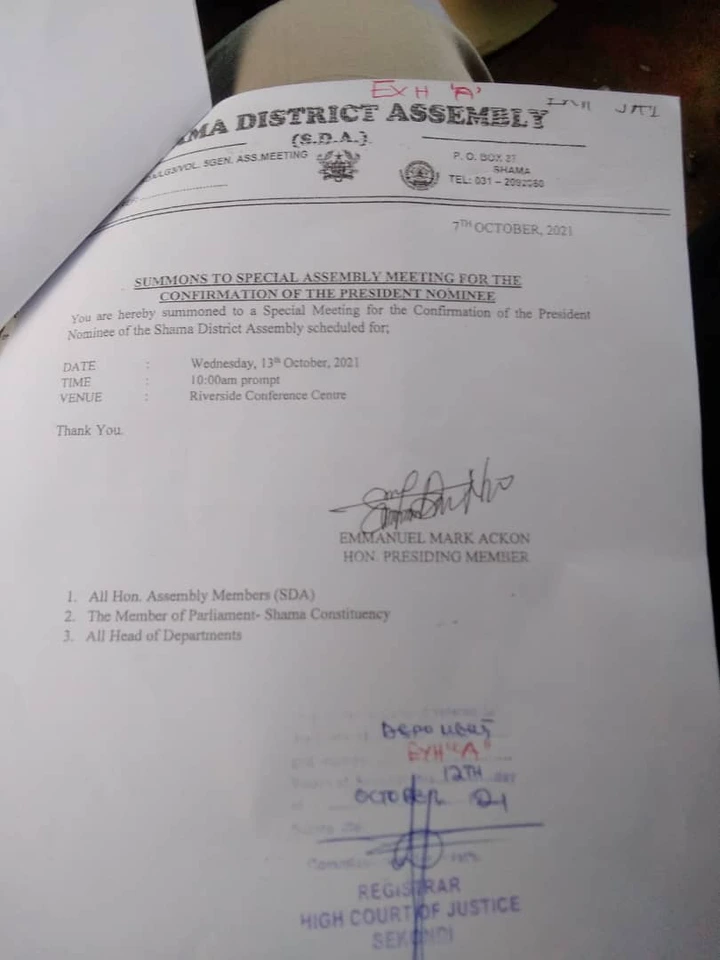 From the quarters of the DCE nominee, this suit by the assembly members had become a major headache as they had wished a rather smooth process for today. It is expected that the defendants; the EC, Presiding Member, District Coordinating Director, and the DCE nominee will comply with this injunction.
The failure of which may attract serious legal consequences, and perhaps render any exercise performed in respect of getting Mr Dadzie confirmed, illegal.