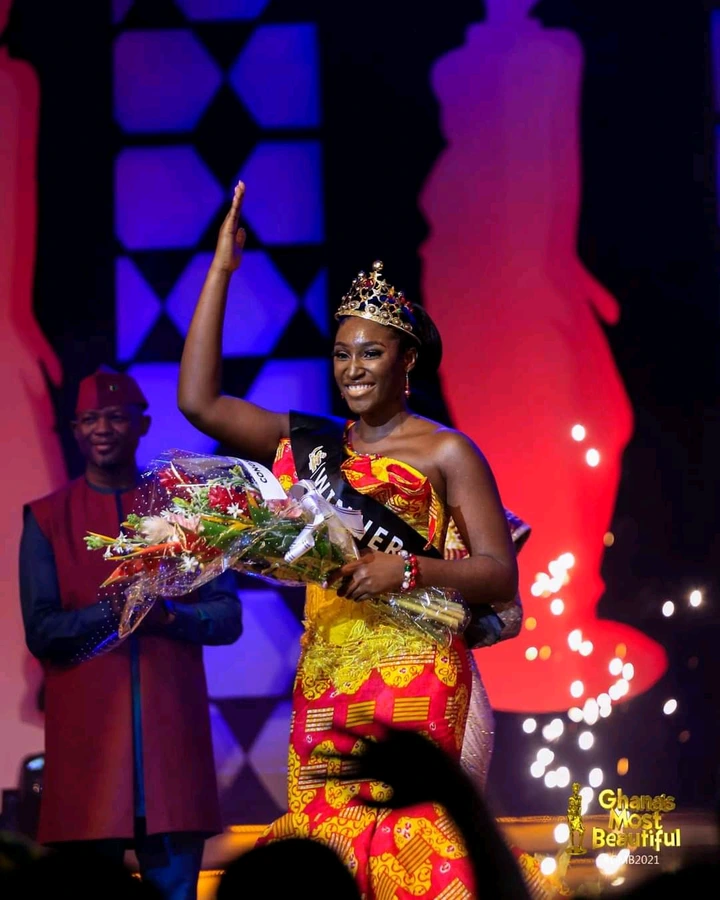 The winner of this year's edition of Ghana Most Beautiful, Sarfoa has openly admired the new look of her first runner up, Dr Setor.
Some of the contestants of the 2021 edition of Ghana Most Beautiful are currently making waves on social media after the show.
The Ghana Most Beautiful is a platform that seeks to nurture young brilliant and bold ladies to go out there and make changes to society.
Dr Setor has already started making a massive impact in her society and Ghana as a whole. She has already started her work on mentally challenged people through education and how to live with them.
Yesterday, Setor painted the internet white with her all-white dress and Sarfoa upon seeing the photos could not hold the glamour that emits from her beauty. Her page received a lot of reaction from her fans and admirers and we hope you will enjoy the pictures too.
Taking to her social media page, Sarfoa eulogized Setor "All our dreams can come true if we have the courage to pursue them. Serving it hot on your platter is Queen Setor"