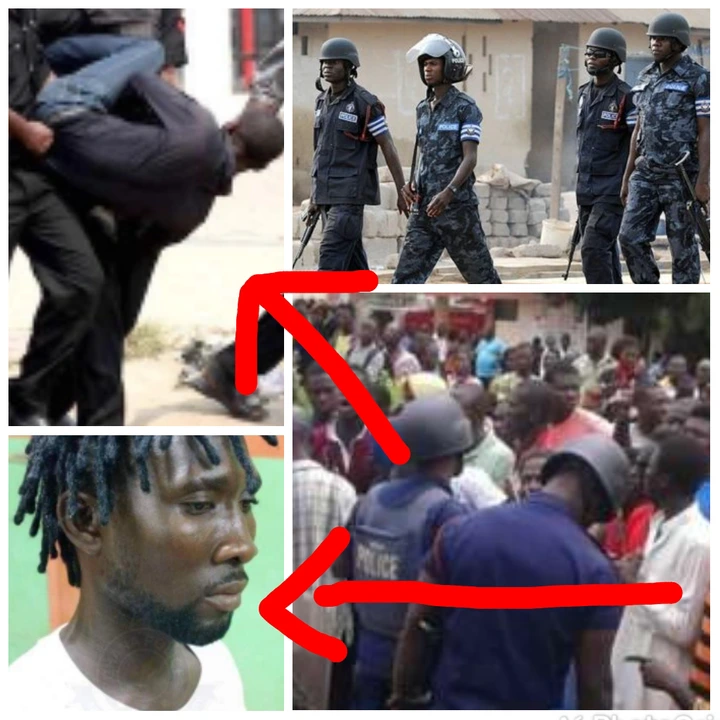 As the saying goes, you can run but you can never hide. With Inspector General George Akufo Dampare and his boys, no crime will go covered. News of a motorbike operator Dordzi Dzidefo robbing and raping a married Christian Woman who is an Evangelist went viral somewhere in July this year.
The woman ( Name withheld for privacy and investigation sake) sought for the service of the motorbike operator ( okada).
Dordzi who is a motorbike operator, was hired by a pretty lady from Kakasunanka No. 1 to Golf City. However, on their return around 12:00 midnight, the suspect took a different route under the pretext of evading a Police checkpoint but ended up robbing the victim at knifepoint and raping her.
As if that wasn't enough. He also picked her mobile phone and transferred all her mobile money. He then drove away leaving the bleeding woman to die.
Further investigations disclosed that Dordzi, on July 16, 2021, cashed out an amount of Two Hundred and Forty-Seven Ghana Cedis (GHC 247.00) from the victim's mobile wallet into his MTN mobile wallet.
Through a sustained intelligence-led operation. Dordzi Dzidefo was arrested at his hideout at Kakasunanka No.1