TV 3 Ghana's Most Beautiful 2021 has come to an end and definitely, there will be a lot of controversies as well as reviews and opinions. Well, it is bound to happen because it is not everyone that will be satisfied with the outcome of the results. The winner and the 2nd runner up of the beauty pageant, which is Sarfoa and Manu were seen in the studios of TV 3 to give an account of what happened and their 14 weeks of experience and exposure. Though the 1st runner up did not show up and it is not known the actual reason why she did not show up.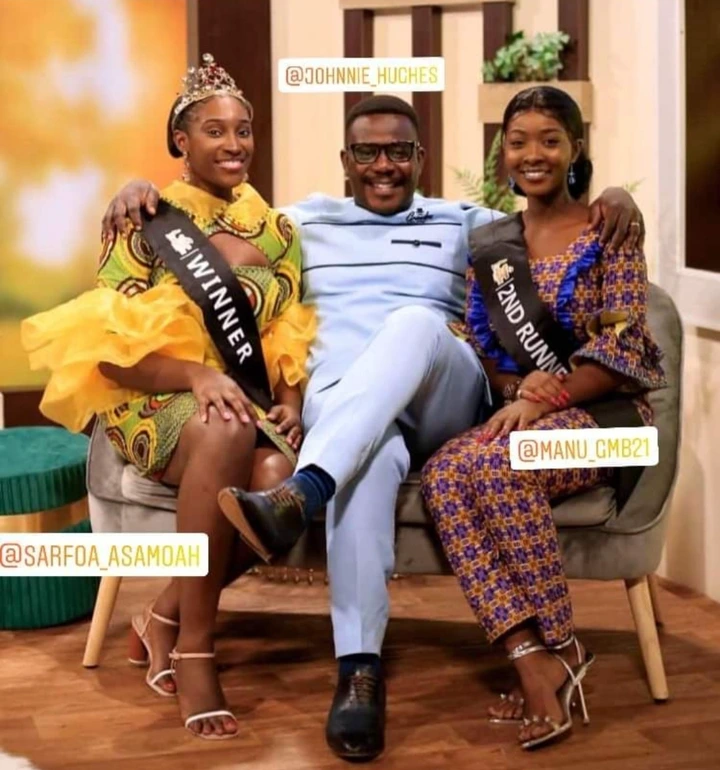 When they were about to wrap up everything, Johnnie Hughes gave subtle advice to the ladies especially Sarfoa. According to him, Sarfoa should not go and leave her boyfriend because she is the winner and might think of moving on to the next level. He went ahead and opined that he knows what he is saying because he has seen some before. Some people will leave the love of their lives simply because they are winners of a pageant.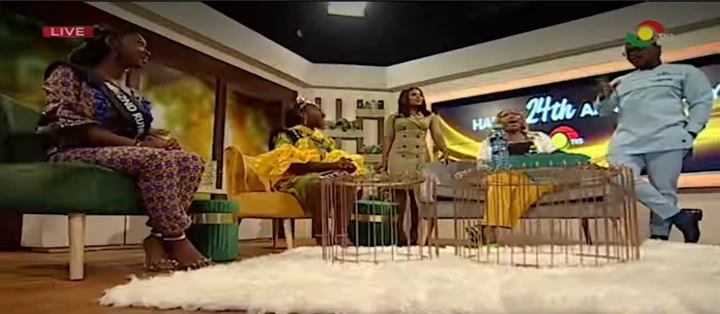 Sarfoa replied by saying she will never do that since her boyfriend has been the centre of everything when the show started. She said she has been her backbone and very supportive as well. Her reply made everyone in the studio burst into laughter. Johnnie then asked Manu if she will do that and she said, she doesn't have a boyfriend. The interview was a very interesting one indeed. They ended everything by giving a wonderful dance to the floor. Now the question is, what will come to a lady's mind to leave her boyfriend because she is a winner of a beauty pageant? Could it be a progressive next level in life?
Click on the link below to watch the video
Source: Ahomka news