Peter Famiyeh Bozah, known by the stage name Fameye, is a Ghanaian rapper and musician from Bogoso. He is best known for his single "Nothing I Get".
Ghanaian musician, Fameye who has been exhibiting the ability of a virtuoso in the music industry has been enstooled by the Chiefs and people of Wasa.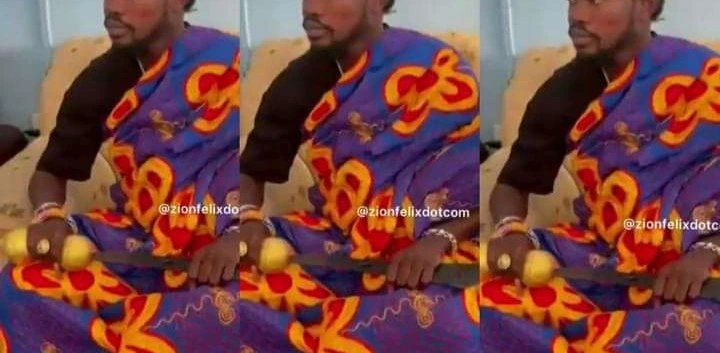 The "Nothing I Get" hitmaker has been enstooled as a Chief by the chiefs and traditional rulers of Wasa.
Fameye paid a courtesy call on the chiefs ahead of his Family Concert that happened yesterday.
After his enstoolment, the rapper and singer was conferred with the title Wasa Nyankonton.