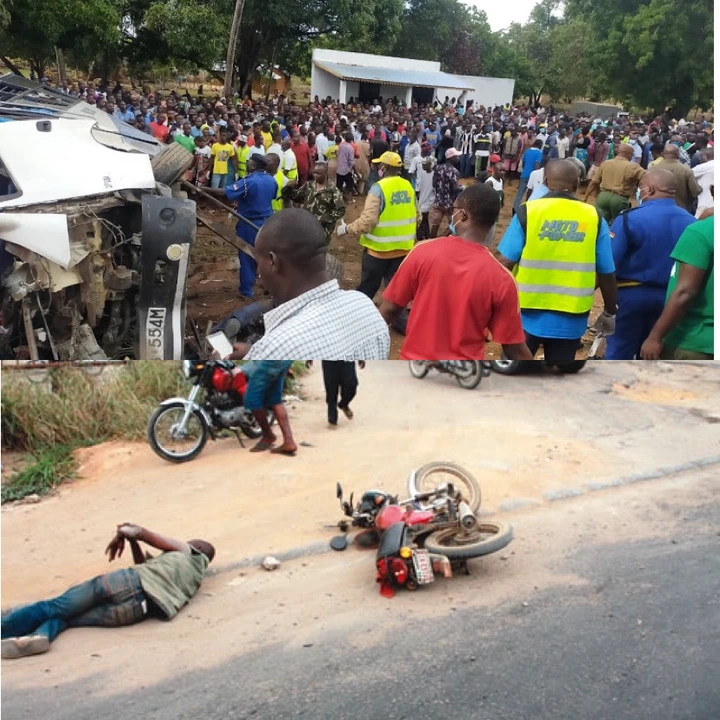 Accidents have been occurring anyhow in this country.
People die every day on their way to work, school and many other social organizations. When people refuse to adhere to rules and regulations on the road, they lose their lives in the process.
A young man who was trying to find his way around the traffic lights lost his life painfully and he will never get to see his family again.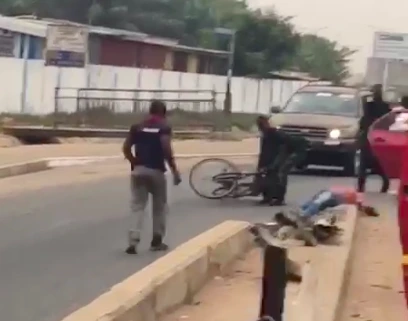 Because of carelessness and lawlessness, a child or children might lose their father or mother and become either orphans or fatherless their whole lives.
This is why you should be more cautious when you set out. Today being a Tuesday morning, there was supposed to be obvious traffic on most of the roads.
Workers going to work and trotro passengers moving up and down gives the road no breathing space.
He was on his bicycle and on his way to his destination when the traffic light at Shiashie turned red, signifying that he stops.
But because he felt he had a bicycle and not a car, he decided to move on. A Hyundai accord from nowhere came to sweep him to the ground and this was not a scene to witness.
The terrifying and traumatic scene ended with the young man's life not being spared. People came to the scene and were fighting to make him gain consciousness but he was long gone.
Driver stopped for a second and from the look of things, he was contemplating on whether to bolt or stay. Before anyone could guess his moves, he bolted. However, people are positive the police will chase him down.
The road safety commission has preached on road safety and adhering to regulations on the road but it seems people are so adamant and not ready to listen.
Being on a bicycle even poses more danger as well as on a motorbike. And that is also because there is no airbag or other protective materials to survive these horrible accidents.