The youths of this generation are full of surprises. The lady in your picture below has narrated how romance on the street propel her boyfriend to chop her behind a lotto kiosk. According to her, the boyfriend visited her some time ago and after everything, she decided to escort him to the roadside so that he can get a car to his destination.
But when they got to the roadside she doesn't know what trigger the boyfriend to be sexually aroused again. The guy started kissing and romancing her by the roadside. It was late in the evening so it would be difficult for someone to get a clear glimpse of their faces. It was also drizzling and the weather was very cold.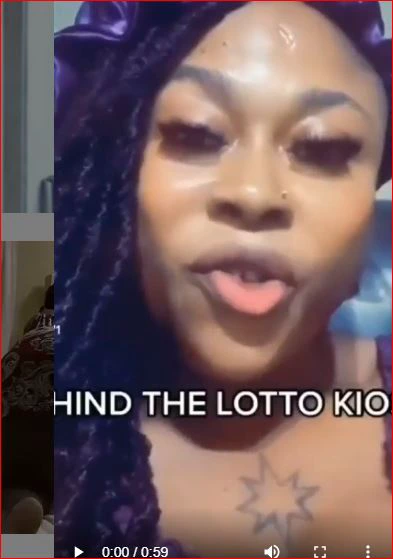 In process of the romance, the thing of his guy got hard. They tried to manage it and reserve the 'game' for another time but the thing couldn't be managed in his trousers. So they saw a lotto kiosk by the road and decided to do a quick one there. The lady said she bent down and gave a doggy to the guy right behind the lotto kiosk.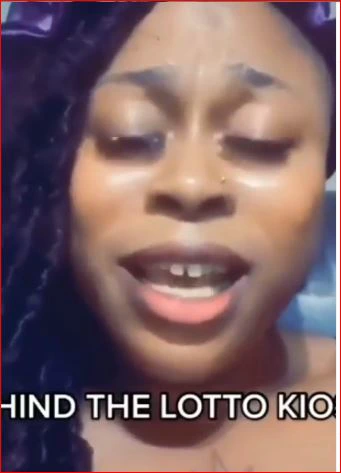 Not knowing the owner of the lotto kiosk sleeps in it. He heard the sound of their action and open the lotto kiosk and said in a typical Takoradi Fante language "So what you are doing here is it good for you?". They quickly wear their clothes and shamefully went their way. The guy did not release but because of the lotto kiosk owner, his thing became normal. The lady herself said in the video that 'edwaman honhom nny3″.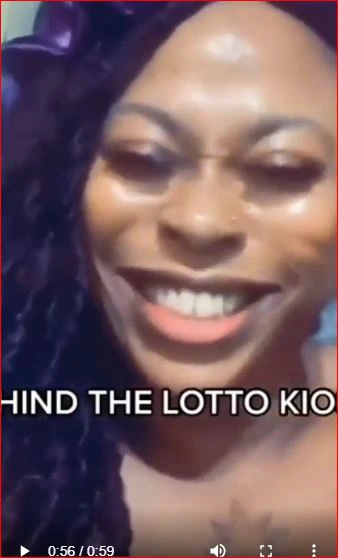 You can also watch the video through the link below:
https://www.instagram.com/tv/CUvISdmBO6O/?utm_source=ig_web_copy_link
Source: SamuelPowellNews