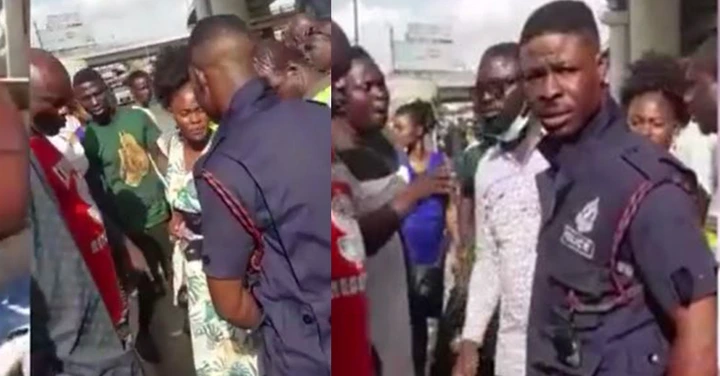 The police are there to ensure law and order. There have been several instances where they have been whipped by civilians for trying to ensure law and order. Especially when they are lonely and unarmed, some civilians take the opportunity to manhandle them without any justification. A similar incident has happened and the condition of the police officer is not encouraging.
Dealers of mobile phones and other traders at the Kwame Nkrumah Circle in The Greater Accra Region have subjected a police officer in his uniform to severe beatings after he was surrounded. The police officer, according to reports by Angel FM's Kwodwo Dickson was caught by the mobile phone dealers after he went there to make inquiries.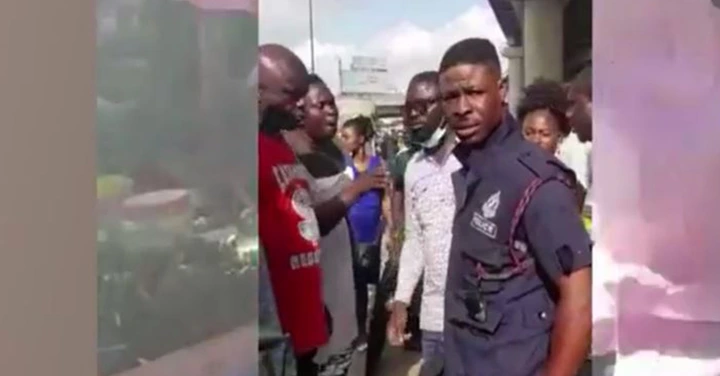 The two police officers were passing during their normal routine and came across a group of people gathered at a place. They quickly came down to ensure law and order prevails. One of the police officers came down whilst the order remained in the vehicle monitoring proceedings. As the first police officer alighted, he realized that an innocent person has been defrauded with a fake mobile phone and was trying to retrieve his money. Apparently, the mobile phone he paid for was the same one that was packaged for him. He had been outsmarted and made to take a fake mobile phone to the house.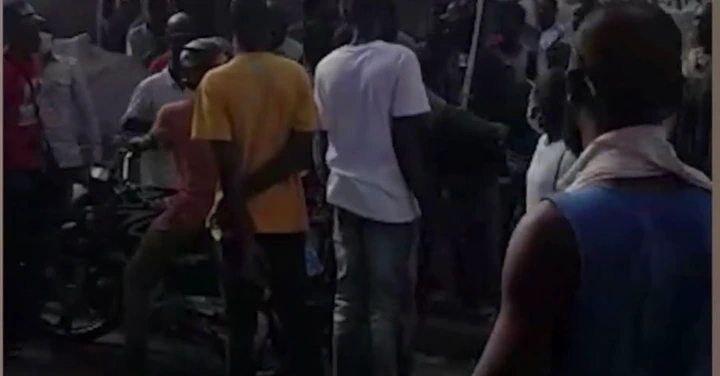 When the police officer got to the scene, he took the mobile phone which was under contention, and decided to seize it for onward investigations. The situation got the mobile phone dealers angry and started attacking the police officer to hand over the mobile phone back to them. The situation became heated and the angry mob started beating the police officer.
The other officer who was in the car left the scene for reinforcement but that did not deter the mobile phone dealers from manhandling the police officer. He was severely beaten until blood started oozing from parts of his body. In pictures that have since been shared from the scene, the officer whose name is currently unknown could be seen standing helpless with no one to assist.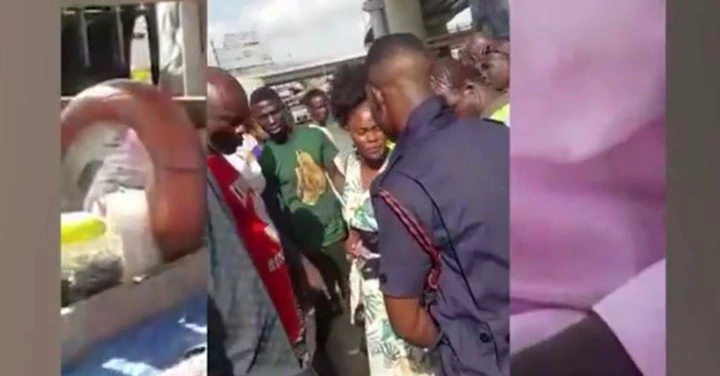 Some persons could be heard in the background indicating that the police officer would never return the phone even if it was fake. They believe that the police officers have the years used the same strategy to seize mobile phones from the area but they never investigate or return it to the owners. If these allegations are true, then the police must be careful because they are available to ensure law and order. If they pick mobile phones and refuse to investigate, the traders will continue to be angry at them. They should always ensure that they are armed before approaching such issues. If they feel insured, they can call for more men to assist them before they go to places where angry people are gathered.
Watch the full video below.