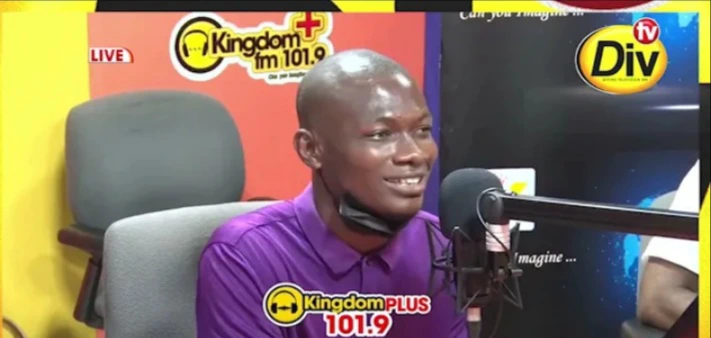 Richmond Akopong is a 29-year-old from Bolgatanga who has narrated how he first took feelings from his stepmother's pantie. When he was 5 years old, he went to stay with his grandmother but later travelled to Bibiani in the Ashanti region in search of work. He was selling khebab.
Richmond said he became a womanizer when he was in class two, anytime he sees any female pants then he will get some feelings, This started when he saw his stepmother's pantie. Life became difficult for Richmond in Bibiani so he travelled to Accra to sell the khebab there. He met a lady and they got married but he started masturbation.
According to Richmond sometimes, he is not willing to masturbate and so when it comes to his mind to do that, and he mentions Jesus, all those things vanished from his mind. He was able to stop this act in 2019 when he was baptized. He fell sick of a sudden, his stomach became swollen so he travelled back to his hometown for treatment.
They took him to a herbalist and they gave him a concoction to drink, fortunately, he was healed and went back to Accra to continue his work. His father-in-law then took him to a herbalist for protection. This help him and life became very easy for him, even his boss even handed over the khebab business to him.
But later the boss bought a shirt for Richmond, the moment he put on the shirt, he started feeling cold and since that day he started following every instruction of his boss. Richmond later went to the herbalist and informed him what he was going through but the man told him that he should go to another herbalist because he cannot help him anymore. Richmond then went to a pastor for help but he too asked him to pay GHC200 for oil but still, life became very difficult for him.