A teenager has narrated how he saw his mother strangled to death by Chainsaw Operator.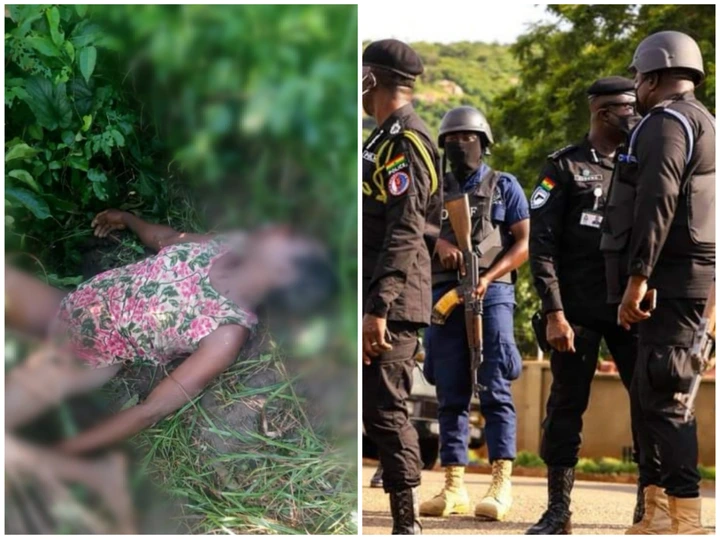 The emotional and psychological effect of witnessing the murder of no other person but your biological mother at an early period of your life is traumatizing. One risks reliving memories of how the murderer took the life of the parent throughout his or her life, and this is just the sad beginning of a teenage boy in Wassa Essamang.
A thirty-two (32) year old Akua Kyerewaa was murdered in cold blood at Essamang by her fiancé, a chain saw operator whose name has been given as Kwaku. According to an account by the son [whose name has been withheld], the mother and the lover caught up in a heated argument in the house and this escalated.
He indicated that he and his other four siblings were alarmed by the intensity of the argument. The mother followed Kwaku, whom they had considered as a stepfather, as he walked towards the bush.
Akua Kyerewaa got strangled by Kwaku until she gave up the ghost, the son said. According to him, he had to hide from that frightening scene.
Kwaku realising the crime he committed has absconded. Residents who were alarmed by the incident have reported the case to the Daboase District Police Command for investigation and investigation underway. The chainsaw operator is wanted for the murder of the young woman.
Some residents who visited the crime scene disclosed that there were bruises all over the face and body of the murdered woman. It is said that her eyes were popping out and blood and mucus oozing from her mouth.
The ground where she was found showed signs of struggle indicating that she fought fiercely for her life when the suspected murderer strangle her. The sad situation associated with this incident is how the children have been orphaned.
No mention has been made of the father or father's of the five children of Akua Kyerewaa, let alone imagine how and who will cater for the five children. It's a sad situation in Essamang today.
In the meantime, the youth of the town is on a search for the suspect. Some fear he would be lynched if found by the youth because of the crime he has committed.