A young man who is known as Eric has shared his story during a radio interview. According to Eric, his 17-year-old girlfriend slept with seven other men. This issue happened in Kumasi when Eric was dating Elizabeth. Elizabeth is the 17-year-old girlfriend of Eric.
" My name is Eric and I live with my 17-year-old girlfriend Elizabeth and my year old son who is known as Alfred. I've been living with Elizabeth for some years now and I just found out she slept with seven other men. When I arrived at Kumasi from Accra, I found Elizabeth. We became friends and eventually began dating. Whenever I walked with her, people called her to slay queen but I did not take it that seriously at that time. I then impregnated Elizabeth and after nine months, my son Alfred was born. Elizabeth got pregnant again but this time around, I asked her if the baby was mine. I asked her this question because of the kinds of names people were calling her with. I used five days to asked Elizabeth if the baby she was carrying in her womb was mine. She then confessed and told me that the baby wasn't mine. She also told me that she has slept with seven men already. When I got home, Elizabeth had gone to the house of one of her boyfriends. After I found out it wasn't me, she left my son and I, I called her and told her that it was over between us," Eric explained the whole story.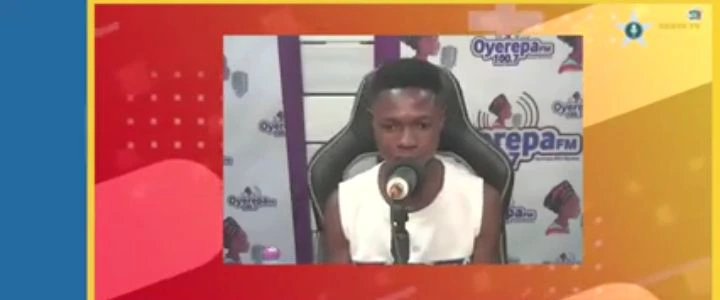 Eric's story is kinda weird but there are a lot of good morals in it. It teaches us to be very careful with the kinds of partners we choose. Elizabeth was not a faithful partner to Eric. This is why Eric broke up with her when he found out.