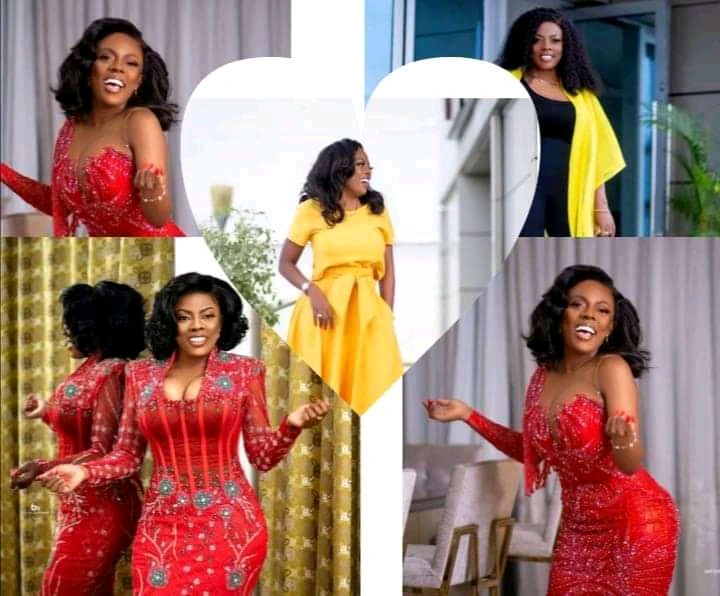 One of Ghana's renowned Journalists, Nana Aba Anamoah has recently bemoaned Ghanaian youth, especially her fans that, they shouldn't allow themselves to be fooled by what they see on social media.
Nana Aba Anamoah is who is currently the General Manager of GHoneTV and Star FM gave these pieces of advice when she was interviewed recently on Worshipers Gh.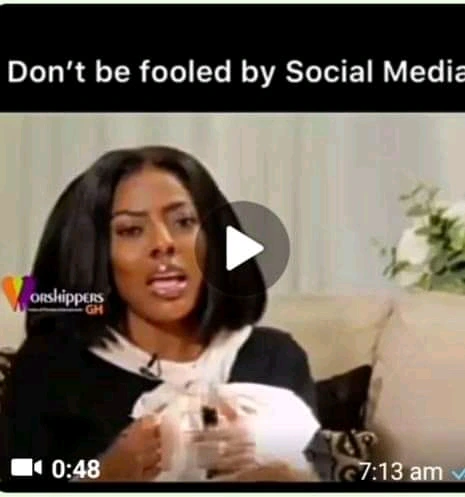 She revealed that he does not spend money to buy most of the dresses we see her wear.
These were her exact words w" if you want to be like Nana Aba, don't repeat my mistakes.
If you see someone wearing all the flashy clothes, don't be tempted to do the same.
Do not think everything is okay with these people because everyone has their problems.
A lot of the time, I don't buy the dresses that I wear. So don't go and kill yourselves looking for monies to keep up.
Because, I don't remember the last time I spent money to buy a dress, watch or hair.
I don't remember the last time spent on all of these; so don't be fooled by what you see on social media".
Nana Aba, however, admonished her followers that, they should rather make sure, they are learning, reading and are ready for their big breakthrough when it comes.
It is so sad how some young people tend to copy everything they see on social media.
Most of these celebrities take advantage of their popularity and huge followings to advertise brands on their social media pages- what is termed as Brand Influencer.
In this wise, if they are advertising a clothing line, they get the chance to wear these expensive clothes and capture them on social media.
It is purely business that most of these celebrities do.
They do not spend money to get these clothes and accessories, but rather earn income for wearing and posting them on their social platforms.
Again, most brands also offer sponsorship packages to most media personalities so that they can advertise their products or brands for them.
For instance, Nana Aba Anamoah, Serwaa Amihere, Berla Mundi or Anita Akuffo etc can get makeup, shoes and other accessories free of charge to wear on TV and their social media platforms as a means of giving these brands publicity.
Therefore, when you see these people constantly changing their dresses and wearing beautiful make-ups, they are rather a making money, so don't spend your little earnings to keep up.
We should rather learn and develop our skills and talents so that we can also achieve our dreams and possibly get to the top.
AJArthurOpare