There is certainly nowhere cool in this country. You wake up and the next thing you have to do to survive is to struggle to find the money. Unfortunately, they are not many jobs and for that matter, most of the youth have to find alternative ways to get money. Nowadays, the youth have resorted to betting as a way of getting money.
Inasmuch as winning isn't guaranteed, they just cannot stop the act of betting. For some people, there's no other way of getting money but through sports betting. In a video which was made by Shark boy, a famous YouTuber who walks around the various campuses to make enquires about what is going on, girls have shared their opinions on betting. According to some of the girls, their boyfriends have made them betting addicts.
The question in the interrogation was very simple and it went like, "Will you support your guy to continue betting or tell him to stop?" Looking at the nature of the question you get to understand that he was only going to talk with girls. This is where we got the revelation about things going on behind the scenes.
He first approached Priscilla who told him that she bets. She had no idea about betting till her boyfriend introduced her to the game. This girl even knew the terms, "over 1.5, both teams to score" and the likes. She went ahead to say she is never going to stake on Barcelona and Manchester United because they can be very disappointing.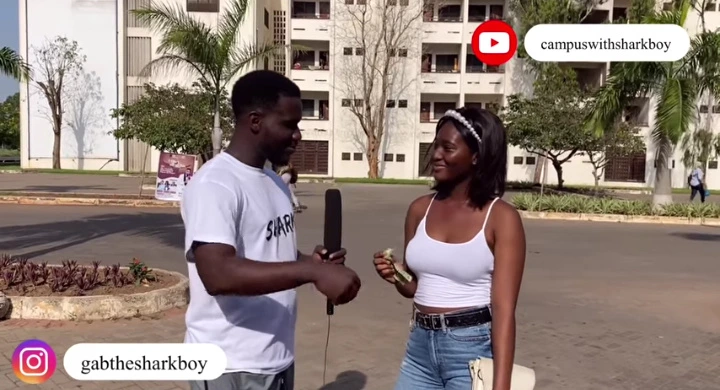 Britney also came in talking about the fact that she also stakes bet and will always support her guy to continue speaking. It is always a dream and never is she going to add Arsenal to her slips
Odarley came in with the funniest comment. She claims the payroll is now full and so, there is no means by which they are going to get money if not for betting. She never mind sending her guy money and asking him to stake big.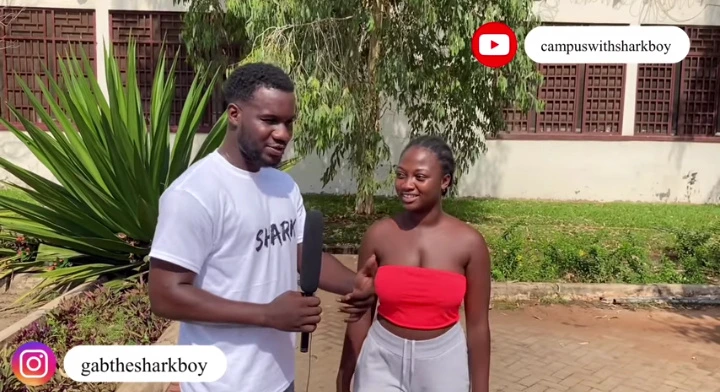 Mina then came in saying betting is risk-taking and she would like her guy to take risks. She 100% supports people who bet.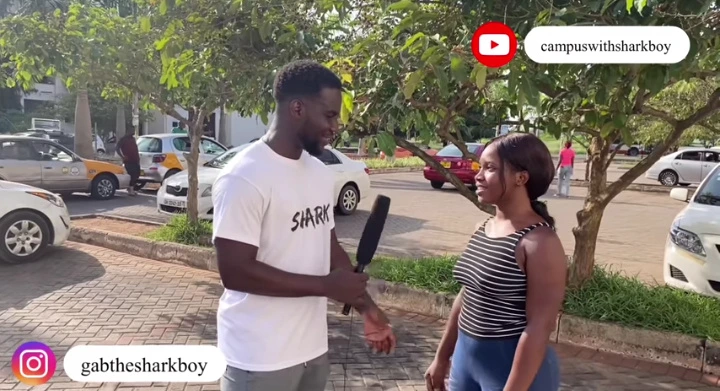 Lastly, two ladies whose names weren't disclosed showed us that they are betting veterans. These ladies went ahead to show us that they even have the betting apps on their phones. They claim life is hard, you either bet or stay holy till hunger kills you.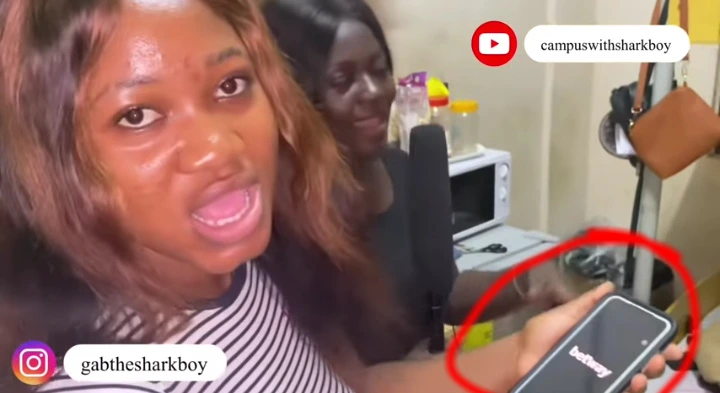 Watch the video below.