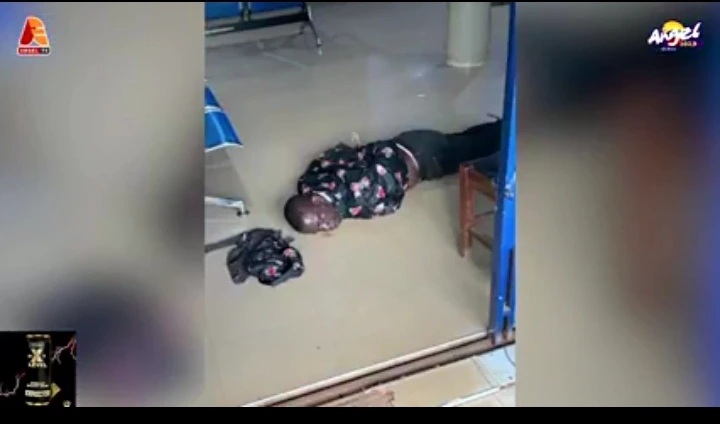 The man in the picture above is the security man to one of the best rural banks in the Ashanti Region who was attacked and robbed by some wicked armed robbers. It was a sad scene in Tafo In the Ashanti Region as it was reported on Angel TV by Kwadwo Dickson and Serwaa Akoto. The Wicked Armed robbers did not have mercy on the security man. They did not think of sparing his life. They first tied him with a rope and covered his mouth. After they ransack the bank, it was alleged that they shot the security man straight in his head.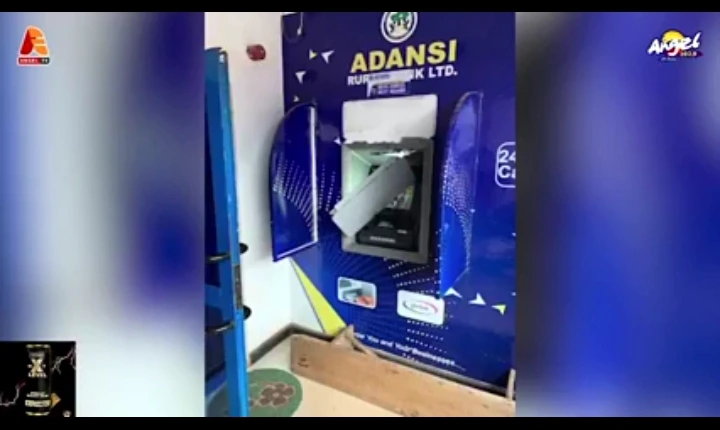 This is because the residents saw the security man lying in a pool of blood at the entrance of the Rural Bank. The information further indicated that the rural bank which was robbed and damaged by the wicked Armed robbers is the Adansi Rural Bank Limited in the Ashanti Region of Ghana.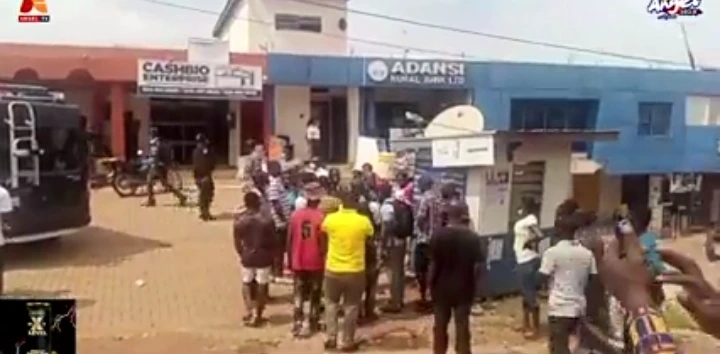 After killing the security man, the armed robbers damaged the ATM which was closer to the entrance of the Adansi Rural Bank Limited. As if that was not enough, they thought it wise that, the CCTV cameras could capture them so they did justice to the cameras by destroying some and turning the face of some of the cameras upwards. This is pure wickedness.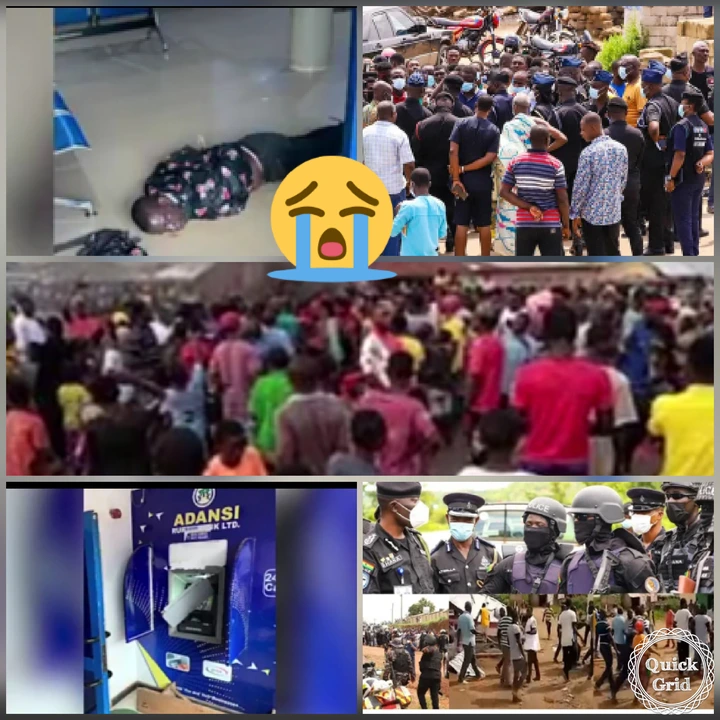 The necessary investigation has commenced in the Ashanti Region in other to arrest those wicked armed robbers who shot the security man and ransack the Adansi Rural Bank Limited in the Ashanti Region of Ghana.
Click the link below to watch the video
https://www.facebook.com/Angel102.9FM/videos/1019981748788684/?app=fbl