Ghbase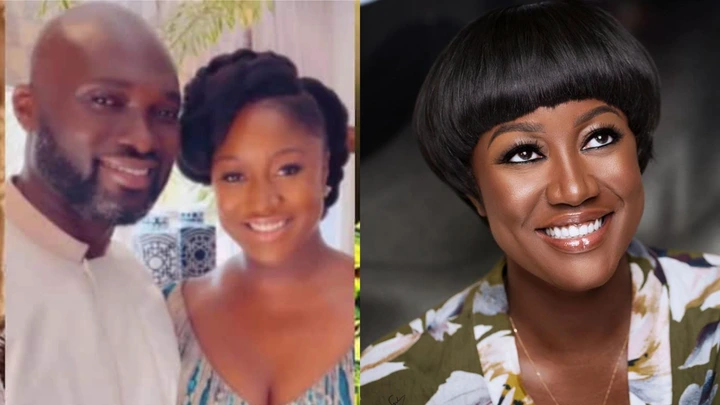 Maxwell Kofi Jumah, father of the groom, Kwabena Jumah who married President Akufo-Addo's daughter Edwina Akufo-Addo has narrated how the two met.
Edwina Akufo-Addo got married to Kofi Jumah at a traditional ceremony held over the weekend at the Presidential Villa of the Jubilee House.
Speaking in an interview with Okay FM on Monday, Maxwell Kofi Jumah said his son once wanted to introduce a lady she had met in America to him as the woman he would love to marry. He was left in the dark since he had no clue about the said lady.
However, when he first met the lady, he recognized that she's the daughter of President Akufo-Addo although she remained humble and didn't behave like the daughter of a president.
"When I found out it was the President's daughter, I had to look at my son's level of commitment to the relationship because this isn't something you can enter and leave right away." "I needed to make sure he was interested in the young lady," he explained.

"My son told me that they met in America and that she had no idea I was his father and that he had no idea the President was her father." He stated that they had known each other for four years, he said.
Kofi Jumah added that his son's marriage should not be politicized. He spoke fondly about the distinct qualities of Edwina and wished them well.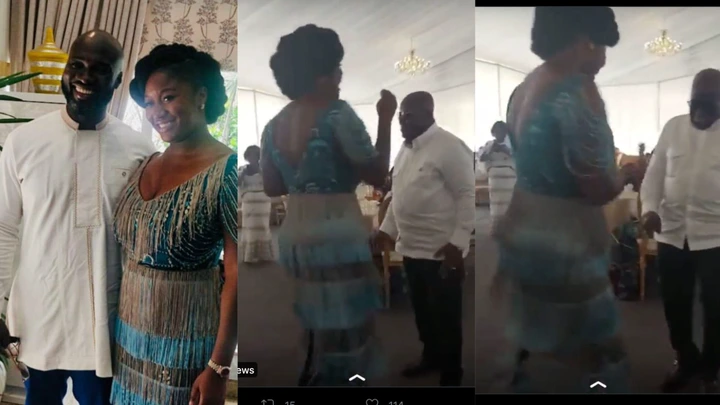 On October 9 2021, President Akufo-Addo's daughter Edwina Nana Dokua Akufo-Addo got married to Kwabena Jumah at the Jubilee House.
The ceremony was held at the presidential villa of the Jubilee House. In attendance were the respective families of the bride and groom together with friends, guests and special personalities.
Kwabena Jumah is the son of the Managing Director of GHIOC Distilleries Company Limited Maxwell Kofi Jumah.The highlight of the private traditional marriage was President Akufo-Addo asking her daughter her final decision to marry Kwabena Jumah. This question was answered positively by Edwina who was very happy to tie the knot with Kwabena.
This was subsequently followed by an iconic dance between President Akufo-Addo and his daughter Edwina Akufo-Addo. The President's majestic moves and patient display of special dancing skills thrilled the attendees who hailed him affectionately.
First Lady Rebecca Akufo-Addo also joined in as she danced jointly with her son-in-law Kwabena Jumah. Samira Bawumia and her husband, Vice President Bawumia also joined them on the stage to give a special feel to the entire ceremony.
Many believe Edwina has decided to marry a rich man…making it obvious the decision of the rich and powerful to marry or get betrothed to similar people who are equally rich, influential and powerful.