Some people are taking robbery to a whole different level as they are stealing everything that comes their way. Some things need not be stolen but nowadays, we continually witness cases of them being stolen. People risk their lives whenever the idea of stealing such stuff crosses their minds because it places them at the risk of being caught.
Poverty and the hunger for wealth have forced some people to go in for such items even though, they know their actions might land them in trouble if it all goes wrong. An example is an incident which happened about 4 weeks ago in Accra, where a thief had the guts to steal a car engine. What would make you think stealing a thing as heavy as the engine of a car is a good idea? I guess the hunger for money sometimes blinds the eyes of the offenders.
This article is going to talk about an incident that is currently circulating on Twitter. A man went to sleep yesterday with everything in his house intact but woke up only to realize something was wrong. His main gate which is supposed to serve as his first protection was gone. Thieves had stolen the gate without leaving any trace. I thought I had seen it all till I came by this picture.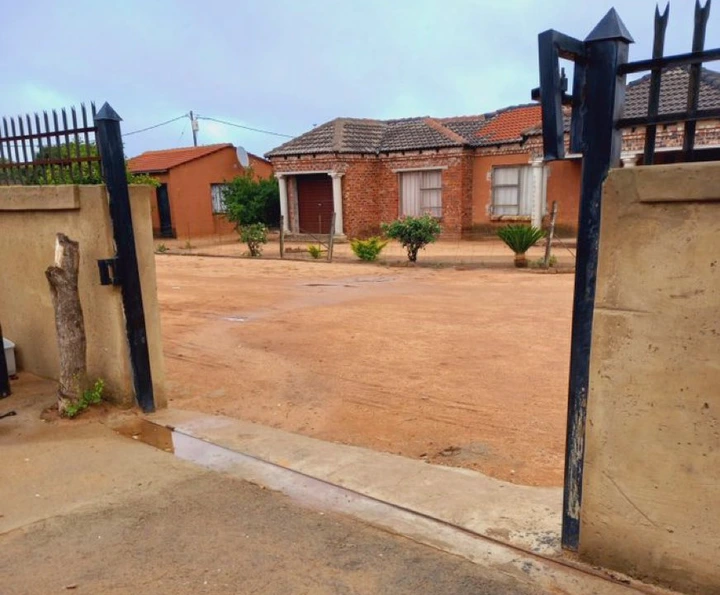 These thieves are going to sell the gate to some scrap dealers. The issue at hand is sad but equally funny.
Netizens after seeing the picture just couldn't contain it as they were amazed at the exploits of these stubborn thieves. Check out what some of them had to say