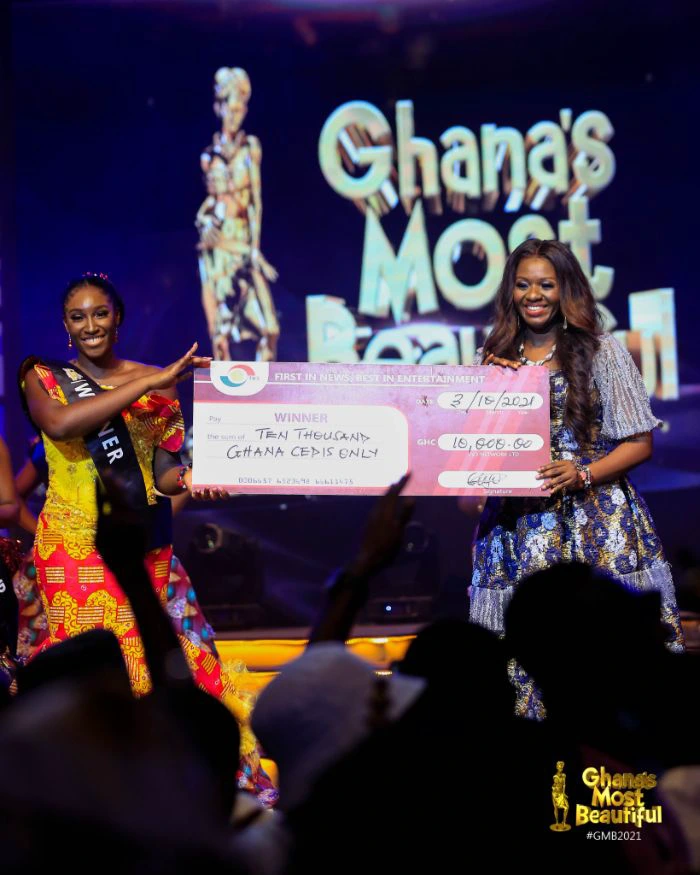 Social media users are roasting TV3 over their stingy nature after the most recent edition of Ghana's Most Beautiful came to an end.
The winner, Sarfoa from Ashanti Region  received a measly Ghc 10,000 cash prize.
To be fair, that wasn't her only prize – she also received a brand new car, a one-year fabric supply from GTP, as well as souvenirs from all the sponsors.
However, the prize pales in comparison to another television show which just ended, Big Brother Naija.
The winner of BB Naija, Hazel Oyeze Onou aka Whitemoney, is walking home with 30m naira cash prize and a host of other prizes all totalling 90m naira.
Now, that's how you reward a show winner!
A social media user, comparing the two shows, has slammed TV3 Ghana for stinginess and exploitation.
According to him, the ladies who took part in the Ghana's Most Beautiful pageant and their families spent a lot of money to partake only for the winner to receive this embarrassing prize!
According to the commenter, TV3 must feel ashamed because they are exploiting the ladies.
He wrote: "After 13 weeks of relentless efforts from the girls? All TV3 could do was to give the winner a car, Ghc 10,000, a trip to Dubai and other irrelevant stuff? Wow!!

I can say on authority that for all the finalists, each of their families spent at least Ghc 8,000 for 13 consecutive week. That's a whopping Ghc 104,000 per contestant.

"BB gave Whitemoney USD 217,654.16. This will change his well-being in that poor country called Nigeria. Giving Sarfoa Ghc 10,000 will make her worse off in a poor country like Ghana.

You could've at least given the winner 1million Ghana cedis or even more…
The man is simply spitting facts. For a show the size of Ghana's Most Beautiful, a pageant in existence for over 10 years on one of Ghana's largest networks to give out that cash prize?
Simply embarrassing!
Check the post below…
Source:ghanacelebrities.com