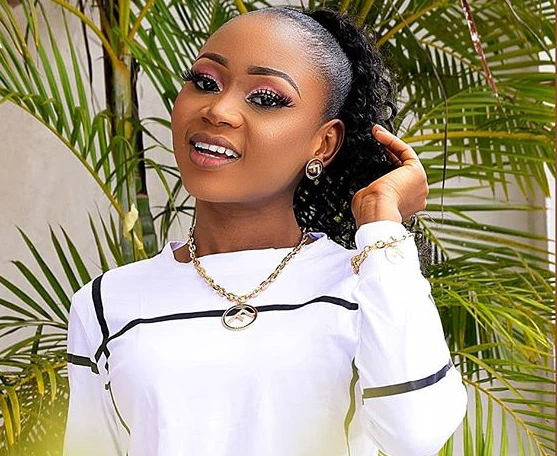 Controversial socialite, video vixen, actress cum musician, Rosemond Alade Brown popularly known in the entertainment industry as Akuapem Poloo is a Ghanaian Togolese born in Suhum in the Eastern Region of Ghana. The mother of one (son) is popularly known for her controversial comments and allegations against other celebrities on social media and also, making headlines with her twerking videos and other wild videos she normally posts on her Instagram page. According to her, that is how she makes money (from the videos she posts on social media).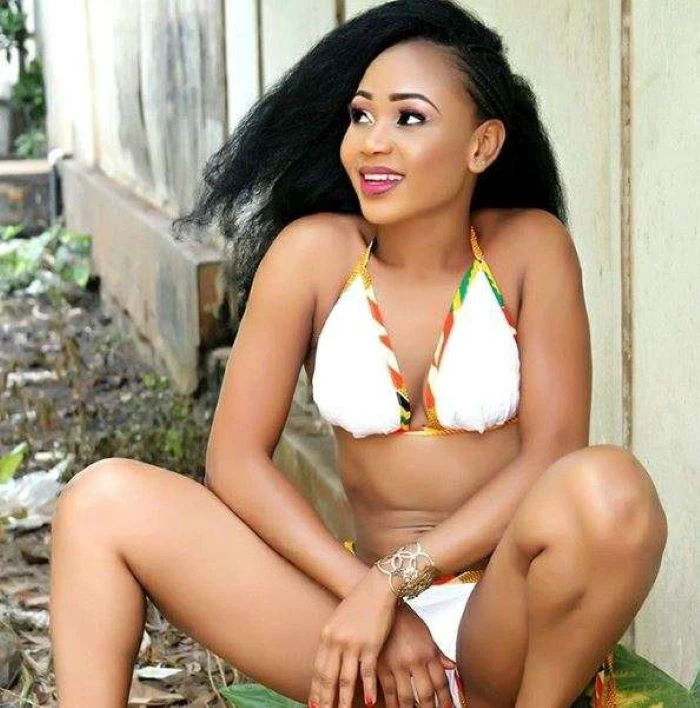 We taught we have had enough of AkuapemPoloo on the unthinkable things she does all the time after the law and Ghana Police taught her a small lesson by arresting her for showing her raw 'goodies' to her son. Recall of that incident, she came out to apologize after her release and in a series of interviews made it known to Ghanaians that she has repented and for that matter, will be staying away from doing unthinkable things again.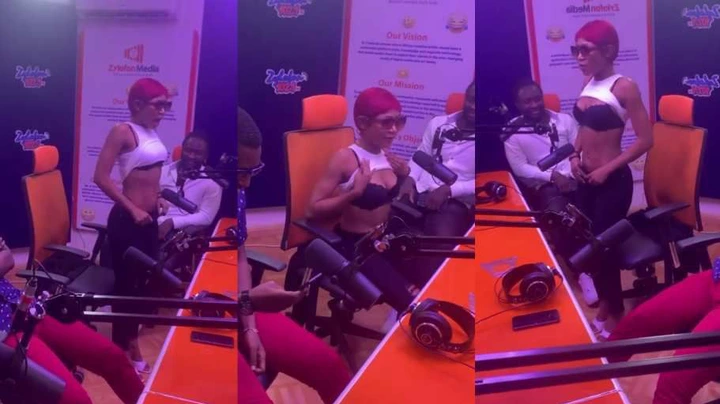 It seems Akuapem Poloo is back again to her old ways as she does the unthinkable again by displaying her raw 'goodies' on live radio in the studios of Zylofon Fm during an interview. Akuapem Poloo went to the studios of Zylofon Fm to promote her newly released single titled "Wa B)ka" which was produced by Baddex of which she featured her claim boyfriend AMG Armani. Could it be that the recent back and forth between Armani and Poloo was just a way of promoting this track?
During the interview which was hosted by the CEO of Vibes In 5 multimedia, Arnold Mensah Elavanyo on Showbiz Agenda, the actress cum singer in a bid to prove to the host and other panellists that she is really beautiful in real life lifted her blouse to show them that she has flawless skin and flat tummy despite being a mother of one.
She exposed parts of her melons, she was, however, quickly stopped before she could go further. Arnold was so surprised by Poloo's flat tummy as he commented that he thinks Akuapem Poloo has not been eating that's why her tummy is so flat like that.
Watch the video below
https://www.instagram.com/p/CUt_78kFTRU/?utm_source=ig_web_copy_link
MdkBanahene