It appears Ghana has already accepted the western world's culture of partying in pools. These days young ladies do not feel shy in wearing bikinis at this event. Some young men have also taken the opportunity to grind and enjoy themselves with these ladies.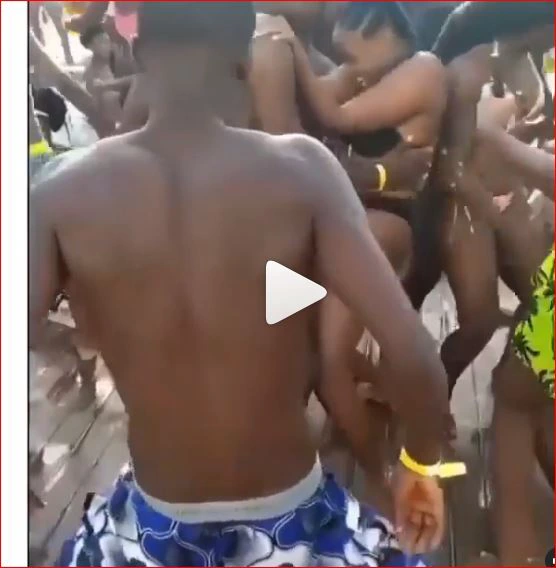 Checking the screenshot from the video above, young ladies and men have been captured busily enjoying themselves at a pool party. All the girls at this event were just wearing their pants and brasiers so you can actually see some raw skins of their buttocks and breasts.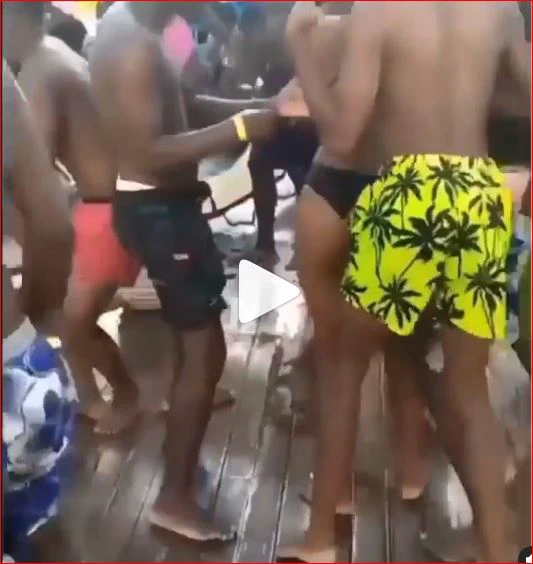 Some of the guys were wearing nikas and others were wearing only boxes. This made the grinding look very raw like doing the real thing. Some of the ladies were seen giving their front to guys for smooching whiles others were giving their backsides for grinding. Some ladies were just shaking their buttocks haphazardly as if they are crazy for these guys.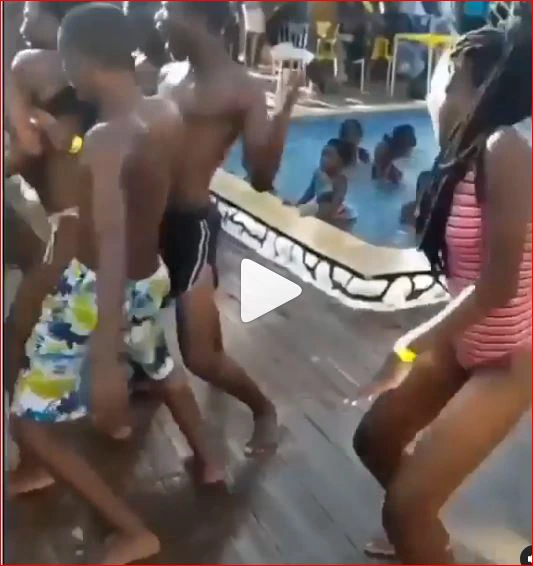 Checking the video very well, it appears some guys came to the pool party without girlfriends so they were just looking for ladies without boyfriends to grind. Some ladies were captured dancing alone without any guy grinding them and others were enjoying their lovely and romantic moment in the pool.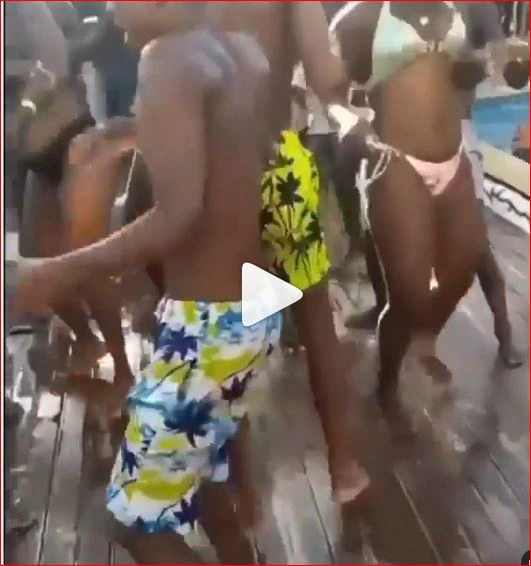 Click the link below to watch the video
https://www.instagram.com/p/CU1b7UQD_J7/?utm_medium=copy_link