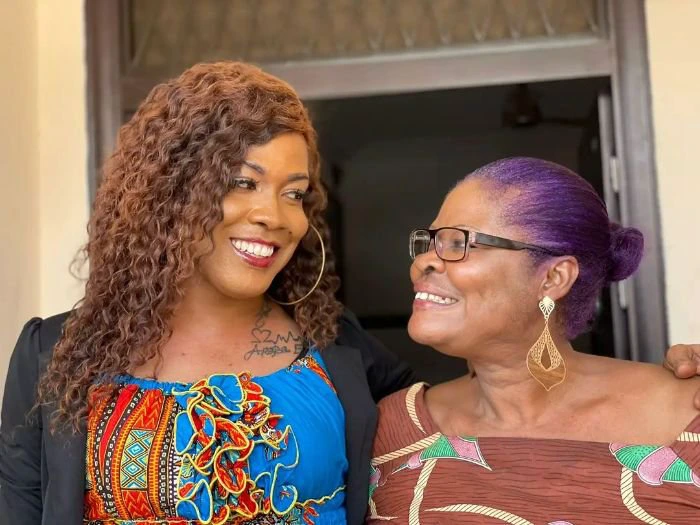 Popular Ghanaian transgender, Angel Maxine and her mum have been very active in the media lately as discussions about LGBT rights has taken over the dailies.
Angel Maxine and his mother have become crusaders campaigning for the rights and freedom of the LGBT community.
About a month ago, when it was reported that the government is considering criminalising gays and their activities, Angel Maxine's mother issued a strong warning to Akufo-Addo to decline such intentions because gays are also humans and should be allowed to live their lives.
She went on to plead with the President to consider parents involved in this kind of situation to ensure that their interests are protected.
Recently, Angel Maxine and his mother have caused a stir in another interview. The unapologetic [email protected] has claimed that God is a transgender.
According to him, if he is a transgender then God is also transgender because he was created in the image of God.
Currently, there's an intense debate about the legalisation of LGBT rights in Ghana. We are at a phase where individuals are open to send their memorandum for or against criminalising LGBT rights to parliament.
But according to the stats out, about 93% percent of Ghanaians are against the legalisation of gay rights in the country.
Watch the video below.