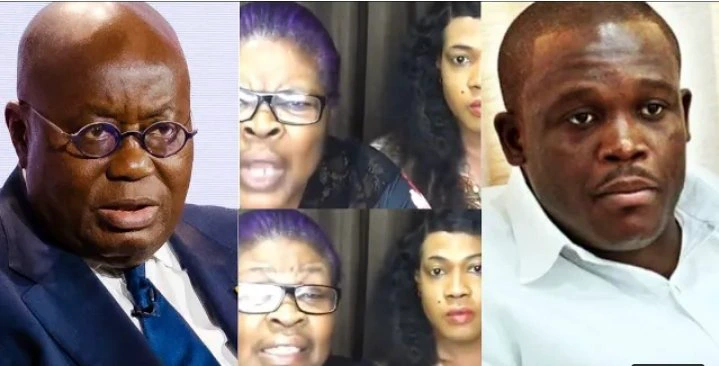 A mother of a Ghanaian transgender has narrated how her son, Angel Maxine looked like a girl since his infant days.
In a self-recorded video sighted online, the mother of one of Ghana's transgender, revealed that as a staunch Christian and a woman of God, it wasn't easy for her to accept the physical make-up of her son especially knowing very well he was born a male, but after prayers and fasting to seek the face of God concerning her boy, God revealed to her that he created man in his image.
The incensed mother stated that parents especially mothers should not allow society to dictate to them regardless of the pressure they mount on their children who belong to the LGBTQI community and urged parents to show unconditional love to children rather.
She described Hon. Sam George a lead advocate of the anti-LGBTQI+ bill before Parliament as a mad man because he and his likes are men and do not know what women go through before giving birth therefore they can pass any law to these LGBTQI+ groups.
According to her, these people need to be accepted and protected in the community and not be condemned, vilified and stereotyped hence the need for President Akufo-Addo to help the weak in society and allow them to live their free lives.
Watch the video below:
sammykaymedia