Day in and day out, we get to meet people who provide us with tips to help us unlock some hidden mysteries in life. A woman has come out to unveil two of such mysteries in a live video. Call me a doubting Thomas because I am hardly going to believe what she said until I see it manifest in the life of a person I am closer to.
This woman in a live video decided to teach men the secret to lasting longer in bed and surprisingly, the secret recipe is natural ingredients. She claims that for a man to perform very well in bed, it is vital that he chews bitter cola and garlic together. She claims this is going to enhance the performance of the man. "Chewing bitter cola alone if you have an allergy to garlic is also accepted", she added.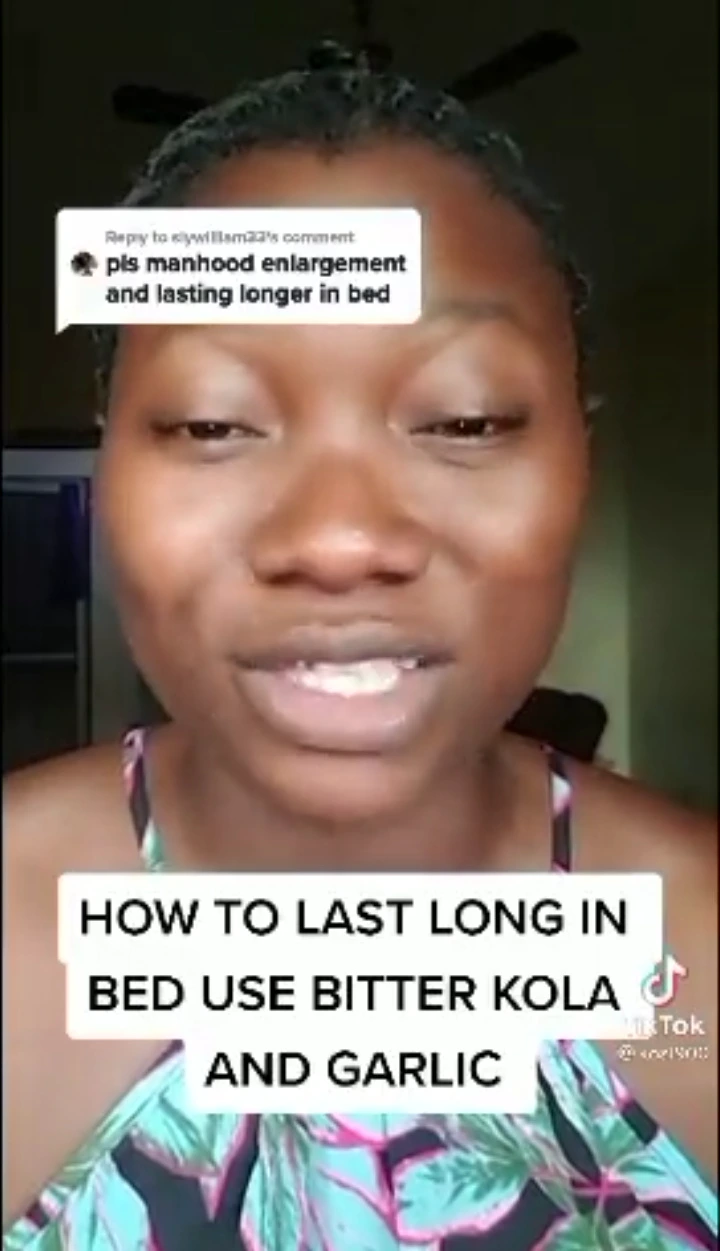 This lady went ahead to talk about the wonders that the combination of banana and olive oil brings. She claims that you have to marsh the banana and then add the olive oil to it. The mixture is then massaged on the stick of the man. This simple recipe is going to do great wonders in the life of the man, your stick is going to get huge once you try that.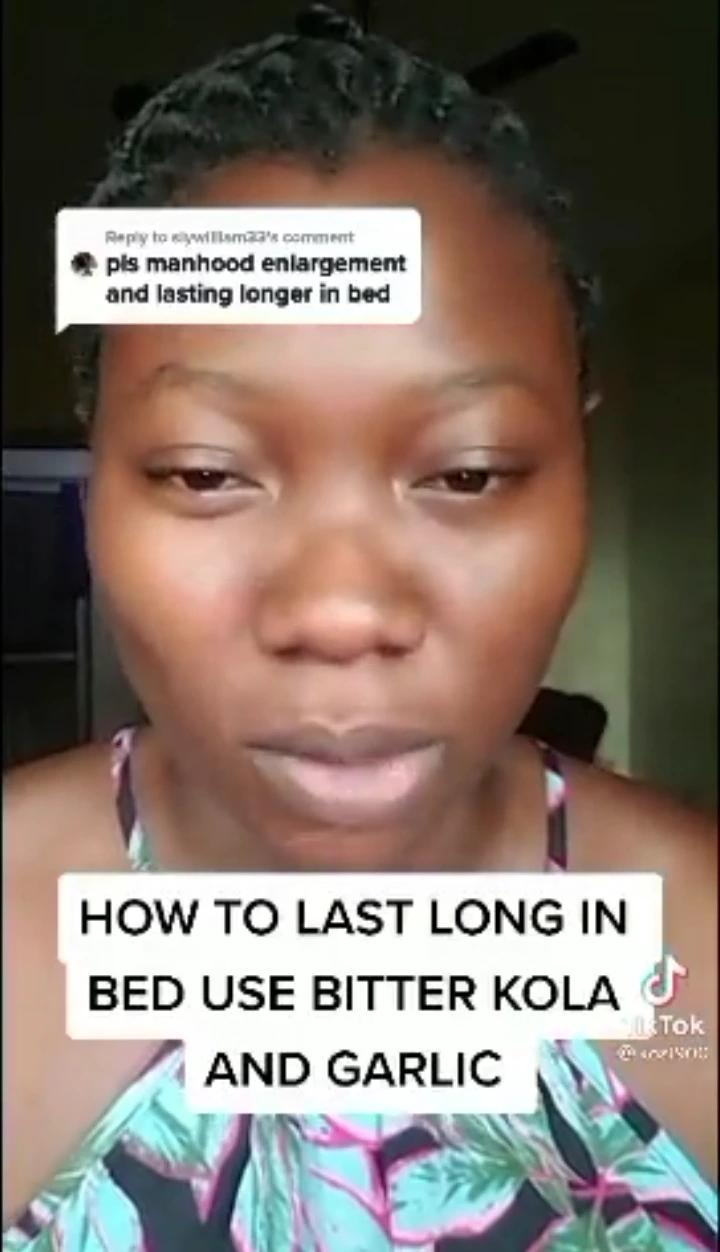 She added that she knows people will doubt her and so, for that method, you can decide to rub the mixture on any part of your body for example your arm and see how it will be transformed.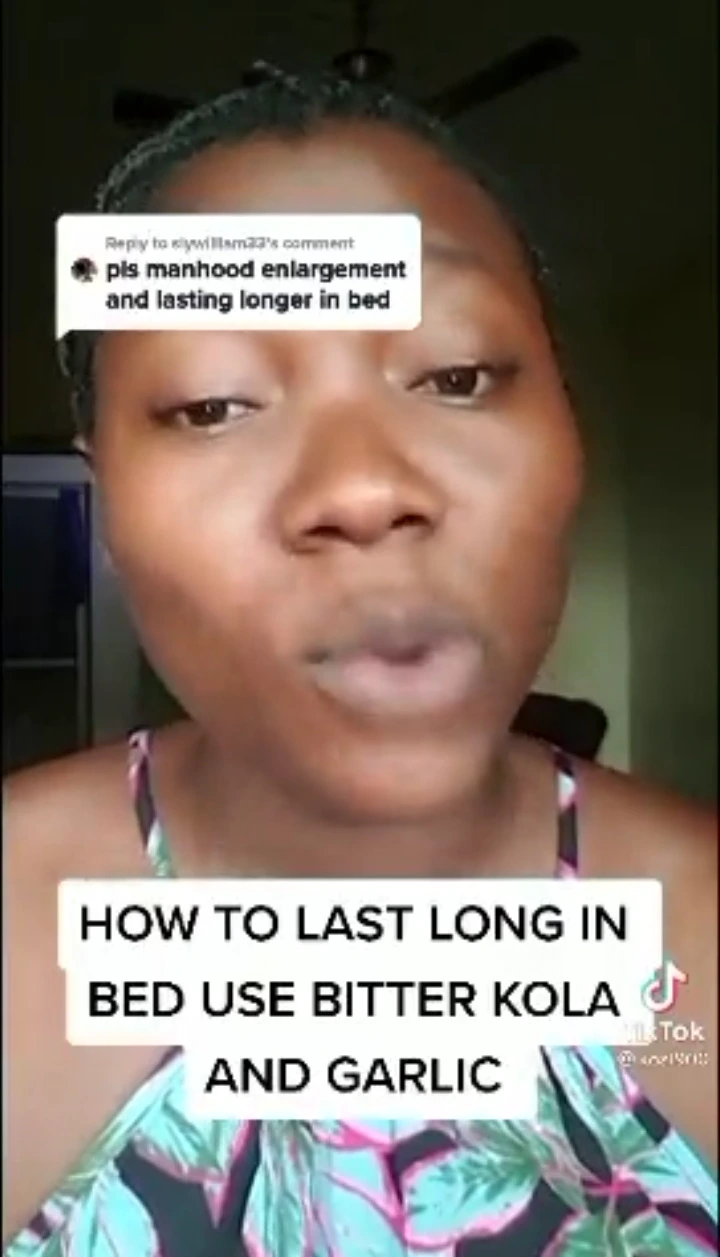 People seem interested in her topic and are showering her with words of praise. They are grateful for such an eye-opener and are thanking her for showing them the way.
Watch the video below
Manhood enlargement and lasting longer in bed tips. Take a listen ???? pic.twitter.com/hARCJFXeev

— KOJJO ???? (@KojjoMaaye) October 10, 2021