In an interview with Paul Adom Otchere and Moses Foh-Amoaning, Broadcaster and Senior Barrister on Good Evening Ghana show, a young man who used to be gay and now has become a pastor chronicles how he entered into homosexualism.
According to the young man, he grew up with that feeling and started at the age of 9 when they used to play "Maame and Papa". They were eight in number, 5 boys and 3 girls. After sharing the 3 girls, it was left with two boys. So he and the remaining guy decided to play as mum and dad.
After Junior High School, his relationship with his partner came to an end. He was then exposed to Facebook and dating sites where he met Ghanaians and foreigners. He met them physically in hotels in Accra for fun.
Narrating his ordeal, the young man added that at some point, it became a business to him. He sometimes sent his nude pictures to his clients. He wanted to become a gay stripper. He advertised himself as an adult entertainer.
Since what God cannot do does not exist, after several nasty experiences, he began to experience mysterious dreams and revelations. By divine intervention, his story change.
Watch the video below
Below are some of his pictures before and after the spirit of God touched him.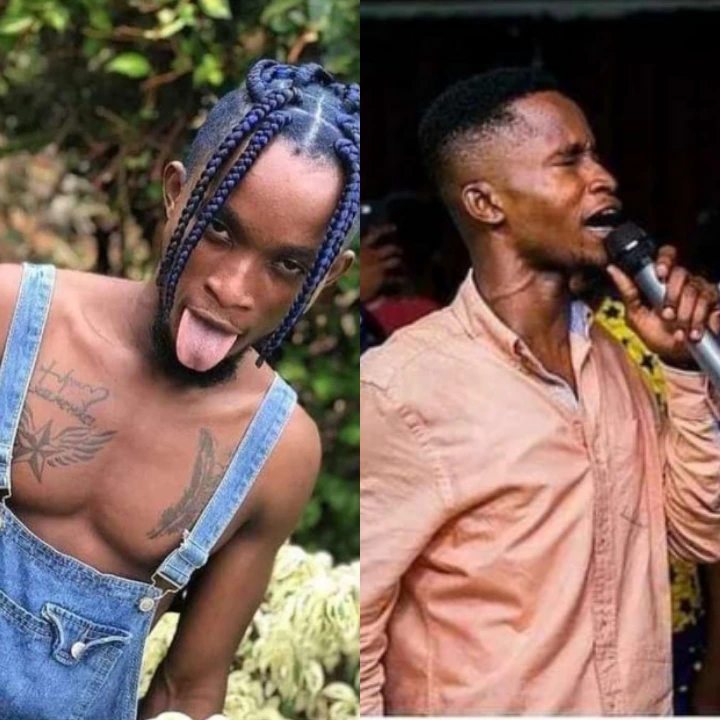 God is still actively in the business of saving souls to Himself. This is a huge win for the Kingdom. Glory to God and may his name be praised!
There is nothing God cannot do and therefore, it is very important that you never give up and always look up to him.
Indeed, God can do so much more above whatever you expect him to do. This guy was into many "ungodly" acts at the start of his youthful days. He hosted pictures of those days and is encouraging us not to feel bad for whatever we have done in the past because whatever terrible things we have done in the past is no more going to matter when God decides to touch us.